Abacus Maths (2018)
Beyers Bresler
011 760 4575
beyers@abacusmaths.co.za
www.abacusmaths.co.za
Maths.
---
Accelerated Christian Education (2018)

Customer Experience Centre
087 820 4858
info@aeegroup.co.za
www.acehomeschool.co.za
The Accelerated Christian Education (A.C.E.) programme is one of the core product offerings of Accelerated Education Enterprises and has been used with great success since 1984 in over 250 private schools and 1500 home schools in South Africa. The programme is aligned with the South African school curriculum, focuses on a values based, individualised approach that nurtures your child's unique talents, by promoting character building, reasoning skills, accountability and goal setting.
---
Association of Christian Schools International (2018)

Annerie van der Walt
010 597 6679
annerie_vanderwalt@acsi.org
www.acsi.co.za
Purposeful Design Publications in Southern Africa and membership services to Independent Christian Schools in Southern Africa.
---
BCB StatPro (2018)
Nikki Slabbert
079 703 0193
statprobooks.@mweb.co.za
Handboeke en onderrigmateriaal.
---
BrainRX Pretoria Oos / Centurion (2018)

Dalena van der Westhuizen
012 345 1541
dalena@brainability.co.za
www.brainrxsouthafrica.co.za
Largest cognitive assessment and training organisation in the world. We work one-on-one with children and adults – doing researched, non-invasive and intense mental exercises – to permanently improve memory, attention, learning and reading.
---
Brainline Learning World (2018)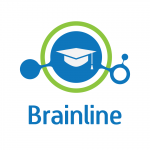 Coleen Cronje
012 543 5000
coleen@brainline.com
www.brainline.com
Distance Education for Grade R to 12.
---
British International Distance College (2018)

Didier Kapinga
011 706 7199
studentadvisor2@bidc.co.za
www.britishinternationalcollege.co.za
Cambridge Home-schooling curriculum provider.
---
Briza Publikasies (2018)
Marissa Meyer
012 329 3896
marketing@briza.co.za
www.briza.co.za
Uitgewer van natuur en opvoedkundige boeke.
---
Buggy for Books (2018)
Cheryl Chilton
083 676 4153
chiltoncm@hotmail.com
Children's Reading Books.
---
Bybelboekwurm (2018)
Rene van Zyl
082 396 4100
rene@kuierkerk.co.za
www.bybelboekwurm.blogspot.com
Opvoedkundige Bybelprodukte. Leer jou kinders die Bybelboeke speel-speel ken met interaktiewe lesse en speletjies.
---
CambriLearn (2018)
Waldo Bloem
010 020 8571
waldo@cambrilearn.com
www.cambrilearn.com
Cambridge International E-school.
---
Christian Liberty Books (2018)
Nadia Pereira
021 689 7478
nadia.skilder@gmail.com
www.christianlibertybooks.co.za
Homeschooling curricula, Saxon Math etc.
---
Clonard Distance Education (2018)
031 764 6480
info@clonard.co.za
www.clonard.co.za
Homeschooling curriculum provider.
---
CUM Books (2018)
Chris Johnsen
016 440 7157
education@cumbooks.co.za
www.cumbooks.co.za
"Christian Home School Curriculum – Apologia – Masterbooks. Additional Christian Educational Resources. Christian Parenting Resources."
---
Degrees Online (2018)
Jason Olive
011 803 6040
jason.olive@abtu.edu
www.degreesonline.co.za
Online tertiary education.
---
Die Afrikaanse Protestantse Akademie (2018)
Andries Buys
012 344 3960
andries.buys@apa.ac.za
www.apa.ac.za
Tersiere privaat akademie.
---
Digibook (2018)
Brenda Harris
031 765 2034
brenda@digibook.co.za
www.digibook.co.za
Online English grammar workbook of the English Handbook and Study Material.
---
Edublox (2018)
Carine du Pisanie
082 469 6883
carine@edublox.com
www.edublox.co.za
Edublox reading and learning clinics specialise in educational interventions comprising of cognitive training, reading, spelling, comprehension and maths. Visit www.edublox.co.za for more information.
---
Education Platform (2018)
Andre Erasmus
083 441 5805
andre@educationplatform.co.za
www.educationplatform.co.za
Opvoedkundige Rekenaar programme in Wiskunde, Wetenskap, Vaardigheidsontwikkeling en Afrika Tale.
---
Education Support (2018)
Barry Bryant
082 331 1894
info@educationsupport.co.za
www.educationsupport.co.za
Geography/ Science resource materials for schools and parents. Also educational outings, camps and workshops.
---
EduCLinED JUNIOR (2018) 

Lydon Smit
079 597 0215
lydon.smit@educlinedjunior.org
www.educlinedjuniors.org
Cambridge Distance Education.
---
Footprints On Our Land (2018)
Shirley Erwee
084 506 6474
footprints@south-african-homeschool-curriculum.com
www.south-african-homeschool-curriculum.com
South African literature-based unit study curriculums, created specificaly for homeschoolers to help children develop a love for reading and love for South Africa.
---
HecToLearn (2018)

Christine Wolmarans
072 216 1826
christine@hectolearn.co.za
www.hectolearn.co.za
Online tutoring Gr 8 – 12 in Maths, Science, Accounting and English.In the comfort of your home; own times; one-on-one tutoring by expert tutors; affordable; MOTIVATIONAL!
---
HSE CC (2018) 

Trix Havenga
012 809 0545
info@hsecc.co.za
www.hsecc.co.za
Verskaffer van Ingineursgrafieka en ontwerp werkboeke, andwoordboeke, handboeke en tekengereedskap.
---
Impaq Education (2018)
Marike Becker
087 743 0700
marike.becker@impaq.co.za
www.impaq.co.za
Integrated education solution.
---
Imperial International College (2018)
Marc Ries
011 465 6049
info@iic-online.com
www.iic-online.com
Online Education for High School, in particular Grades 10 – 12. I.I.C. is not a registered Cambridge Centre, rather we offer support for independent students wishing to write their Gr10/11 and Gr12 qualifications. I.I.C.'s offering is the ideal vehicle for students (and adults) who prefer to study online and via distance, in order to prepare them to write this prestigious school-leaving qualification. Our online support includes video lectures, daily lesson plans, assessments and memoranda, as well as Tutor Support via telephone, e-mail and Skype.
---
Ithuta Books (2018)
Irene Fricke
081 372 9674
ithuta.books@gmail.com
www.ithutabooks.co.za
Maths & Science Resources, grades 4-7 and 8-12.
---
Inscape Education Group (2018)

Rene Busacker
012 346 2189
rene.busacker@inscape.co.za
www.inscape.ac
Design – Higher Education Institute.
---
Jade Education (Singapore Maths) (2018)
Lord Kgope
011 264 2425
lord@singaporemaths.co.za
www.singaporemaths.co.za
We are official distributors of Singapore Maths, English and Science. We also distribute learning manipulatives to help follow the concrete-pictorial-abstract approach.
---
Knowledge Thirst Media CC (2018)

Siraj Ghoor
011 702 3332
info@knowledgethirstmedia.co.za
www.knowledgethirstmedia.co.za
Knowledge Thirst Media provides quality educational material to Schools, Cottage schools, Homeschooling Families.
---
Lampas Klanklees (2018)
Carel Petterson
082 496 0692
lampas333@gmail.com
www.eklees.net
Lees wat as vaardigheid aangeleer word, is meer effektief as wat 'n akademiese benadering is. Selfs met terapie is dit meer suksesvol. 3jr-12jr.
---
Lapa Uitgewers (2018)
Karen Janse van Rensburg
012 401 0700
karenj@lapa.co.za
www.lapa.co.za
Ons verskaf die heel nuutste en beste Afrikaanse leesstof.
---
Learneo (2018)
Rianke Chapman
072 379 5151
rianke@learneo.co.za
www.learneo.co.za
Online Afrikaans and Zulu Lessons.
---
Love2Learn (2018)
Marc Ries
011 465 6049
info@love2learn.co.za
www.love2learn.co.za
Love2Learn offers a comprehensive, modular curriculum, designed to produce excellent academic results, both within the context of homeschooling as well as small-class, school environments. Packed with beautiful, full-colour, living books; and enriched with exciting hands-on activities, as well as internet and video links. Catering uniquely for Visual, Auditory and Kinesthetic learning styles, we aim to "bring life to learning" and instill in children, a lifelong love for learning!
---
Luistervink Stories (2018)
Hannekie Verwoerd
083 395 0897
luistervinkstories@gmail.com
www.luistervinkstories.co.za
Video boekvoorlesings van Afrikaanse kinderboeke.
---
Macmillan Education (2018)
Sonya Charles
011 731 3417
Sonya.Charles@macmillaneducation.co.za
www.macmillan.co.za
Macmillan Education South Africa is a world class educational content and service provider. As a trusted publishing brand in South Africa, we support learners, teachers and institutions through a lifetime of learning by providing them with content in the most relevant, engaging and flexible formats.
---
Map Studios (2018) 

Jaap Schaapherder
082 805 4661
jaap@mapstudio.co.za
www.mapstudio.co.za
MapStudio (Pty) Ltd is a leading publisher and distributor of Maps, travel and lifestyle publications in Africa. Our product range includes an extensive range of Educational Wall maps and children's educational products, such as puzzels, atlases and globes etc.
---
Minichess Educational Program (2018)
Venessa Calitz
082 903 3468
sandton@minichessfranchise.com
www.minichess.co.za
Unique educational program, focussing on early childhood development: linking to mathematics, science and life skills development through CHESS-RELATED ACTIVITIES.
---
My Afrikaanse Avontuur (2018)
Rosa Scheepers
074 836 7541
afrikaanseavontuur@gmail.com
www.myafrikaanseavontuur.co.za
Afrikaanse Leer Lees- en Skryfprogram; Afrikaanse Wêreldsgeskiedenis.
---
NB Publishers (2018)
Henk Viljoen
082 218 9915
melaniesmit68@gmail.com
www.nb.co.za
NB uitgewers het 7 drukname. Ons is verspreiders van fiksie, skool boeke en Pharos woordeboeke.
---
Nukleus Onderwys (2018)
Lezanne Conradie
016 931 1727
ontvangs@nukleus.co.za
www.nukleus.co.za
Nukleus onderwys bied 'n afstandsonderrig program van Graad R tot 12. Einde Graad 12 verwerf suksesvolle leerders die Nasionale senior sertifikaat wat hulle toelating gee tot verdere studies.
---
NumberSense Mathematics Programme (2018)
Melanie Gow
021 706 3777
melanie@brombacher.co.za
www.NumberSense.co.za
NumberSense Workbooks and NumberSense Companion Kit and Resources.
---
Oakfields College (2018)
Samantha-Jo Hampton
010 591 7314
samh@oakfieldscollege.co.za
www.oakfieldscollege.co.za
Tertiary Education.
---
Ozone GED (2018)
Shirley Erwee
084 506 6474
onlinegedinfo@gmail.com
www.onlineged.co.za
The GED® credential is a grade 12 solution. Online GED offers an online study programme to help students prepare for the GED® tests. Self-paced, customised, affordable and flexible classes.
---
Pestalozzi Trust (2018)
Karin van Oostrum
012 330 1337
karin@pestalozzi.org
www.pestalozzi.org
Die Pestalozzi Trust is die regsfonds vir tuis- en gemeenskapsonderwys.
---
Radikids School of Sound (2018)
Soekie Sandra Krog
082 905 8879
soekiekrog@gmail.com
radikids.wixsite.com/website
Hulpmiddels vir kinders se geestelike toerusting: musiek, lering, boeke.
---
Rotsreeks Opvoedkundige Sagteware (2018)
Chanine Nel
083 301 8159
chanine@rockseries.co.za
radikids.wixsite.com/website
Hulpmiddels vir kinders se geestelike toerusting: musiek, lering, boeke.
---
SA Toy Trade (2018)
Annetjie du Plessis
083 295 5375
sales@satoytrade.co.za
www.rotsreeks.co.za
Wiskunde-, lees-, Tale en remedierende sagteware.
---
School in a Box (2018)
Mary-Ann Fairall
021 791 1017
mary@socialproject.co.za
www.schoolinabox.co.za
A tablet based learning platform of curated lessons from Grade 1 to Grade 12.
---
Solid Foundations (2018)
Lynne Benecke
060 526 1072
solidfoundationsdtc@gmail.com
www.solidfoundations.co.za
Maths & Science Dictionaries/ Maths Diagnostic Testing & tutor centres.
---
The Book Connection (2018)
Lindie Bull
084 500 2256
lindie@thebookconnection.co.za
www.thebookconnection.co.za
Homeschool materials, curriculum and books. IEW, All about Reading, All About Spelling, Life of Fred, and more.
---
The South African Etiquette Academy (2018)
Riandi Conradie
072 779 7524
info@etiquetteacademysa.co.za
www.etiquetteacademysa.co.za
"The South African Etiquette Academy develop interpersonal skills, etiquette, communication and confidence building, and charity work. At the South African Etiquette Academy, we believe that displaying impeccable manners and etiquette lays the foundation for success in every sphere of life, and we would love to give students the opportunity to develop as well-rounded individuals, fully prepared to be the leaders of tomorrow."
---
Think Digital (2018)
Vicky Moraitis
012 998 1472
vicky@thinkdigitalcollege.co.za
www.thinkdigitalcollege.co.za
Digital Education.
---
ToetenTaal Afrikaanse Taalkuns (2018) 

Erika Nöthnagel
079 522 5106
toetentaaltuisskool@gmail.com
www.toetentaal.co.za
Die literatuurgebasseerde taalprogram wat met algemene kennis integreër om Afrikaans op die LEKKER manier te leer! Vir kinders tussen 9 – 16 jaar.
---
Tribe Counselling (2018)
Dani Donald
076 373 0266
dani@tribecounselling.co.za
www.tribecounselling.co.za
TRIBE counselling focuses on children and teen's quality of life, individually or within the family system. We deal with: mediation in divorce cases, trauma, anxiety, stress, abuse, bullying, psychiatric disorders, autism, and ADHD. How do we do this? Trough counselling, play therapy, art therapy, psycho-education, case management, life skills and short term programmes for kids and teens.
---
Tydlyn (2018)
Willem van Heerden
082 824 3190
willem@diemoot.net
Geskiedenis tydlyn in Afrikaans en Engels.
---
VEGA (2018) 

Sandi Mbele
012 343 3669
ssmbele@vegaschool.com
www.vegaschool.com
Private Higher Education focused on Business, Brand and Design.
---
Xperiland (2018)
Anna-Marie de Beer
082 921 9094
xperiland@gmail.com
www.xperiland.co.za
Wetenskap eksperimente word in klasse aangebied vir Gr RR – Gr 8. Ouers en onderwysers kan ook kom leer hoe om die eksperimente tuis of in die klas aan te bied.