Abagility Maths Club (2021)
Tracy Hauptfleisch

082 854 2012
www.abagilitymathsclub.co.za
Abagility Maths Club offers an exiting programme which gives children the advantages that the Japanese abacus maths technique provides and teacheshow to apply this method to school maths. There are two programmes, one for pre-schoolers and the other one for primary school learners which use fun and dynamic learning techniques that greatly enhance the cognitve developemnt and confidence in mathematics.
---
Accelerated Christian Education (2021)
Sanri Botha
087 820 4858
www.aceyoureducation.co.za
The Accelerated Christian Education (A.C.E.) programme is one of the core product offerings of Accelerated Education Enterprises (AEE) and has been used with great success since 1984 in over 250 private schools and 1500 home schools in South Africa. The programme is aligned with the South African school curriculum, focuses on a values based, individualised approach that nurtures your child's unique talents, by promoting character building, reasoning skills, accountability and goal setting. Users of the A.C.E. programme have the choice of the following three exit qualification options to pursue in the high school levels: 1) The accredited International A.C.E qualification from the USA 2) The National Senior Certificate via the Independent Examination Board (IEB) 3) The General Education Diploma from the USA. Also note that an online curriculum offering is also available through AEE.
---
Brainline Learning World (2021)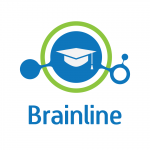 Rosa-marie Cronje
012 543 5000
www.brainline.com
Aanlyn Afstand onderrig graad R- 12. / Online School for Grade R – 12.
---
Cambridge University Press (2021)
Noleen Baileya
072 385 3649
www.cambridge.org/za/education
---
Classical Conversations South Africa (2021)

Simone Billson
082 711 4143
www.classicalconversations.co.za
Virtual Cambridge International Curriculum school.
---
Clever Child (2021)
Egbert van der Westhuizen
083 400 7075
www.cleverstore.co.za
Educational resource materials and publishing.
---
Educ8 SA (2021)
Haelene van der Walt
084 685 2138
www.educ8sa.net
Educ8 SA's Online Learning Programs are the ideal choice for your school curriculum – offering teaching excellence and a board curriculum at an affordable price.
---
Evolve Online School (2021)

Germari Eksteen
010 005 5551
www.evolveonline.co.za
The time has come for education to evolve. Evolve is designed to take each child on a journey of personal mastery, using trend setting curriculum mapping systems developed by MIT, where they progress at their own deliberate or accelerated pace. Our mission at Evolve Online School is to provide your child with an education like no other. We are committed to guiding your child through an educational adventure of self-discovery and subject mastery. Our goal is to help them quickly excel in areas of interest and strength, and progress steadily in areas where they need more time and focused attention to succeed. Grade R-9 starting in January 2021. Grade 10-12 will be phased in from 2022.
---
HF Design (PTY) Ltd (2021)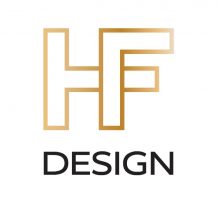 Henriette Frohlich
072 734 6904
www.hfdesign.co.za
HF Design creates flexible, simple and local children's workspace products for the next generation of homeschoolers and online learners. HF Design is flexible. Our environment demands sustainable solutions, our pockets need it. We want to do more, with less. We want to be able to change with the times, thus staying relevant. We are flexible. HF Design is simple. In a busy world, our inner lives yearn peace. We long to unclutter, to refocus, to rest. HF Design seeks to provide the best quality designs in their simplest form. We are simple. HF Design is local. We believe South Africans deserve high-quality designs at an affordable price. By sourcing and producing our products locally, we aim to reduce South Africa's dependency on imports, while providing much-needed jobs locally. We are local.
---
Impaq (2021)
Natalie Periasamy
081 418 0408
www.impaq.co.za
Homeschooling curriculum provider.
---
Inscape Education Group (2021)
Wanele Ndimande
082 755 0733
www.inscape.ac
Inscape was established in 1981 as the first creative and multi-disciplinary design institution in South Africa. We place great emphasis on our people and their personal development within the microcosm. Our core values; Quality, Authenticity and Relationships drive us to grow, improve and make a difference in everything we do. The organization has experienced significant growth since its inception and now extends its ethos and offering internationally. We specialize in the creative and design industries, built environment, business and communication, and digital technology driven education. We offer expert integration to that end.
---
KZN Home Education Association (2021)

Marinda Erwee
084 245 0462
The KZN Home Education Association is open for FREE membership. We endeavour to bring the KZN Home Education community together. To assist families where needed in an advisory capasity, as well as in gaining access to resources where possible.
It is our vision to have every member involved as much as they want to be, so that we can grow together. The KZN Home Education Association form part of Liberty in Learning as well as the South African National Homeschool Association, keep our parents informed about current changes and matters regarding Home Education.
---
Macmillan Education (2021)

Sonya Charles
011 731 3417
www.macmillan.co.za
Macmillan Education South Africa is a world class educational content and service provider. As a trusted publishing brand in South Africa, we support learners, teachers and institutions through a lifetime of learning by providing them with content in the most relevant, engaging and flexible formats.
---
Maths Fundi (2021)

Penny O'Toole
082 744-4365
www.fundimentals.co.za
Study Guides & Workbooks for Grades 4 to 7. Suitable for all curricula and beyond. Detailed explanations with cross-referencing. Basics to higher-order & extension. Tools to build solid foundations & to deepen understanding. Ongoing customer support/guidance.
---
Mindcraft Learning (2021)
Imke van Eeden
083 327 8299
www.mindcraftlearning.com
No more stress for busy parents. Learning design for attention and engagement, giving your child access to the right content, at the right time. Online digital learning support for Natural and Social Science, grades 4 – 7. Interactive guided lessons. The eLearning lessons are all CAPS aligned, with images that are bold and vibrant so that visual learners gain a better understanding of the content. Our system tracks the child's progress, and an activity log is sent out weekly.
---
NB Publishers a Division of Media 24 Boeke (PTY) LTD (2021)

Shamala Stoffels
021 406 2862
www.nb.co.za
Exhibiting learner teacher support material.
---
Nukleus Onderwys (2021)

Jaco Nortjé
082 954 2842
www.nukleus.co.za
Nukleus Onderwys bied 'n afstandsonderrig pakket wat leerders van Graad R tot Graad 12 ondersteun om die Nasionale Senior Sertifikaat eksamen suksesvol te slaag.
---
Oxford University Press (2021)
Lionel Thangamuthu
060 588 5815
www.oxford.co.za
Higher Education: P Degrees and Higher certificates.
---
Pestalozzi Trust (2021)

Karin van Oostrum
012 330 1337 / 082 826 2676
www.pestalozzi.org
Regsfonds vir Tuis-en Gemeenskapsonderwys: 'n Geregistreerde weldaadsorganisasie wat die regte en belange beskerm van sy lede, wat kinders in tuis- en kleinskoolonderwys opvoed. Vir die nodige inligting, ondersteuning en gemoedsrus.
---
The Educational Box Company (2021)
Nicolene Steyn
071 671 8718
www.woelwater.com
Preschool-in-a-box curriculum. Everything you need for preschool, delivered to your door each month.
---
Think Digital College (2021)

Cassidy Wiseman
012 998 1472
www.thinkdigitalcollege.co.za
Interactive, online school offering South African CAPS, British International and American GED curricula from Grade R-12 / AS Levels. CAPS available in English and Afrikaans language mediums. Fully accredited CAPS and GED curricula. Voted South Africa's Online School of the Year 2020. Coding & Robotics and Mind Power short courses also available.
---
Trumpeter Publishers (2021)  
Camilla Eatwell
074 967 2311
www.trumpeterpublishers.co.za
Quality learning materials with a systematic approach! Affordable, relevant, user-friendly and fun workbooks for learners in Grades RR – 7. Effective and popular supplementary materials suitable for all schools, homeschoolers and tutors. Free answers are available for certain workbooks, on request, via email.
---
UP.Ed (2021) 
Michael Tonkin
072 560 0484
www.upedlearn.co.za
UP.Ed offers digital solutions to individuals, schools and corporates with the aim to improve learning and training outcomes through better individualization, adaptation and tracking of the learning process. UP.Ed Learn Afrikaans is a fully self-contained Afrikaans First Additional Language learning application designed to help your child exceed their expectations and reach their potential. With all the lessons, exercises and tests they could need, it makes learning Afrikaans "vrek easy".
---
Vivlia Publishers and Booksellers (2021) 
Lulama
083 286 0918
www.vivlia.co.za
Vivlia Publishers and Booksellers is Black owned South African company specializing in Educational toys, CAPS Aligned books from Grade R to Grade 12, MST Resources, Literature and Graded Readers and Big Books.
---
Young Engineers (2021) 
Debbie
072 684 9952
www.youngengineers.co.za
Building our Tommorow, Today! Our students (aged 5 -14) are exposed to an exceptional international curriculum and learn essential STEAM skillsets, while having fun and building with Knex and Lego. We run varoius weekley sessions in the Upper Highway arrea and our homeschoolers recieve a 30% discount, when attending our morning classes.