3D Printers Online (2021)

Mike Bondi
084 083 6182
www.3dprintersonline.co.za
We design and manufacture our own open source 3d printers as well as milling machines and laser engravers. Our machines are meticulously designed in the virtual world before being produced and and put into operation. You can be sure that our products always meet the latest standards and cater to your typical manufacturing requirements. Please contact us for any enquiries such as pricing on our DIY printers, laser engravers and milling machines.
---
Abbotts College (2021)

Germari Eksteen
082 301 2081
www.abbotts.co.za
Abbotts College is your gateway to academic Success. Abbotts College High School is a non-traditional school with 5 campuses in South Africa and our students are our passion.
Our aim is to celebrate their individuality and nurture them to become the best version of themselves. At Abbotts College, we focus on personal growth and academic success so that every single student can fulfill their potential. We are an independent alternative, for us, it is not just about the bragging rights of how many distinctions we have achieved instead we also want to brag about the improvement we've seen in individual students and how their lives have changed because of our encouragement and mentorship.
Grade 8-12
Change Schools. Change Your Life.
---
Academy of Sound Engineering (2021)
Jason Mandell
011 482 9200/ 071 053 4652
www.asesandbox.co.za
Academy for Sound Engineering (ASE) provides the ultimate entertainment education for anyone aspiring relatives and producers.
---
Accelerated Christian Education (2021)

Customer Experience Centre
087 820 4858
www.acehomeschool.co.za
The Accelerated Christian Education (A.C.E.) programme is one of the core product offerings of Accelerated Education Enterprises (AEE) and has been used with great success since 1984 in over 250 private schools and 1500 home schools in South Africa. The programme is aligned with the South African school curriculum, focuses on a values based, individualised approach that nurtures your child's unique talents, by promoting character building, reasoning skills, accountability and goal setting. Users of the A.C.E. programme have the choice of the following three exit qualification options to pursue in the high school levels: 1) The accredited International A.C.E qualification from the USA 2) The National Senior Certificate via the Independent Examination Board (IEB) 3) The General Education Diploma from the USA. Also note that an online curriculum offering is also available through AEE.
---
ActionCOACH Fergusmor (2021)
Fergus Ferguson
082 650 0867
www.fergusmor.actioncoach.com
Besigheidsafrigting en verwante dienste.
---
Akademia (2021)

Leah van Heerden
082 560 0549 / 086 122 2888
www.akademia.ac.za
Akademia is 'n private hoëronderwtsinstelling.
---
AP Akademie (2021)

Dinah Nel
083 465 9233
www.apa.ac.za
Ons bevorder uitstaande waardegedrewe eietydse Hoër Onderwys.
---
Association of Christian Schools International (ACSI) (2021)
Annerie van der Walt
083 645 3653
www.acsi.co.za
Purposeful Design publications is a division of ACSI and offers quality biblically themed textbooks for early education, elementary and high school students to aid in establishing and growing a strong biblical worldview. These books are available in hardcopy and e-book format to South African Students.
---
Aupair Travel (2021)
Angel Jordaan Otto
064 927 9844
www.aupairtravel.co.za
Aupair agency since 2005 sending 18 to 29 year olds to USA and Europe.
---
Babynastix (2021)

Maureen Visser
073 188 2732
www.babynastixonline.co.za
Stimulation program for babies 2 months- 2 years. Mom/Nanny/ Granny and baby classes in the comfort of your own house.
---
Beyond Books (2021)

Kim Symonds
082 459 9079
www.beyondbooks.co.za
Beyond Books offers an easy, streamlined e-commerce solution for purchasing a wide range of academic textbooks.
---
Bot Shop (2021)

Paul Naude
079 966 2182
www.botshop.co.za
We supply and distribute Robotics and Electronics Modules and Components as well as training material for schools and universities. Our products serve DIY (Do-It-Yourself) enthusiasts; students; teachers; school children; makers; programmers; hobbyists; people who like to do home automation and parents. Basically any person will find our products useful.
---
Brainline (2021)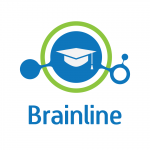 Coleen Cronje
012 543 5000
www.brainline.com
Volledige aanlyn skool met aanpasbare pakkette. Geregistreer by die IEB as matriek eksamen sentrum.
---
British International Distance College (2021)

Jan van der Walt
083 556 0533
www.britishinternationalcollege.co.za
Distance education in the high school level. Cambridge Curriculum.
---
Briza Publikasies (2021)
Marissa Meyer
076 510 3002
www.briza.co.za
Briza bied met trots 'The Talking Dictionary' aan – die eerste audio-visuele woordeboek in Suid-Afrika. Luister na verskeie woorde en frases in sewe amptelike Suid-Afrikaanse tale met behulp van die 'Klankleser'! Briza Publikasies spesialiseer in die publikasie van insiggewende en hoë kwaliteit boeke oor natuurkunde, ekologie, veldgidse, bome, plante, diere en baie meer. Ontdek ons 'Klankleser gereed' boeke en luister na die roepe van die diere en voëls wat in sekere identifikasie en veldgidse voorkom, of luister na die oulike storie van 'Blinktand van Bosveldparadys', direk van die boek af!
---
BuggyforBooks (2021)

Cheryl Chilton
083 676 4153
Children's books / some Adult Books / other educational
materials.
---
Capital Hotel School (2021)

Charlize Labuschagne
064 650 4789 / 012 430 5539
www.capitalhotelschool.co.za
PASSIONATELY EMBRACING HOSPITALITY EDUCATION AND TRAINING THROUGH INNOVATION AND DISTINCTION
Is the motto of the Capital Hotel School (CHS) that opened its doors in January 2001 in Pretoria. Our mission is to offer relevant and current accredited hospitality education and training programmes to school leavers and employed staff; empowering aspiring and qualified chefs and hospitality management candidates to get employment, advance their skill set and excel in the workplace.
---
Capsicum Culinary Studio (2021)

Mark Coombe
074 589 5352
www.capsicumcooking.com
Culinary Education.
---
Centurion Akademie (2021)
Marissa van den Heever
072 519 6341
www.ca.ac.za
Centurion Akademie is 'n Privaat Hoër Onderwys Instansie wat daarop gefokus is om vir studente praktiese ondervinding te gee en hul sodoende voor te berei vir die werksmark – vandaar ons leuse regkry vir werkkry! Ons het ook kleiner klasse wat verseker dat studente individuele aandag geniet.
Daar is verskeie kort programme beskikbaar sowel as diplomas, grade en hoër sertifikate.
---
Christian Liberty Books (2021)

Nick Collins
074 691 6993
www.christianlibertybooks.co.za
Bob Jones University, Christian Liberty Press curriculum and other Christian materials and books.
---
City Varsity (2021)

Bongiwe Mahlaba
076 080 3985
www.cityvarsity.co.za
Higher Education Institution presenting Degrees, Diplomas and Higher Certificate in the Creative Arts and Media insdustry.
Quilifications specialisation includes: Acting, Animation, Sound Engeneering, Photography, Multimedia and Film.
---
Clever Child (2021)

Egbert van der Westhuizen
083 400 7075
www.cleverstore.co.za
Publishers, manufacturers & distributors of educational materials.
---
Computer 4 Kids (2021)

Pieter Senekel
083 307 0939
www.computers4kids.co.za
Computers 4 Kids is u vennoot vir die verskaffing van 'n omvattende rekenaar vaardigheids en gelettertheids kurrikulum. / Computers 4 Kids supply structured, international integrated ICT curriculums to learners of all ages from as young as 4 years.
---
Damelin Centurion (2021)
Yolandi Breytenbach
084 403 4434
www.damelin.co.za
Damelin Centurion
Private Higher Education
Contact 012 663 2000 or email Centurion@damelin.co.za for a full list of available accredited programs.
---
DCEG – Destiny Changers Education Group (2021)
Christy Vas
071 412 3744
www.dcegroup.co.za
Private Schools, Grade RRR – 12
Home Schools, Grade RRR – 12.
---
Die Boek Planeet / Planet Books (2021)

Theresa Kruger & Melanie Smit
082 833 1398
Opvoedkundige boeke / Skoolboeke (Privaat, Tuisskool en GED – Graad RR tot Graad 12)) Boeke vir Peuters en Kleuters, Fiksie, Nie-Fiksie, Christelike.
Ons Boeke is van die volgende Uitgewers:
Lapa Uitgewers
Penguin Random House
NB Uitgewers
Fantasi Boeke
Blitsboeke.
---
Die Voortrekkermonument (2021)

Lieandri Ackermann
081 770 5016
www.vtm.org.za
Die Voortrekkermonumet is in die noordelike deel van Suid-Afrika in Pretoria. Die unieke monument gedenk die pioniersgeskiedenis van suidelike Afrika en die geskiedenis van die Afrikaner.
---
Dr Deborah J Smith (2021)

Debbie Smith
082 887 1124
www.deborah-smith.net
Mentoring van onderwysers en ouers in LEES, LEER en SKOLASTIESE PRESTASIE.
---
Dynamis Institute (2021)
Martie du Plessis
082 574 1433
Empowering families to act in the interest of their children. Provide Uncapped Education: an educational design with the aim to develop children in an nonrestrictive environment. It is proposal to bring forth young people that is transformed into purpose-filled maturity and strengthening society.
---
Eco Pilots (2021)

Elbe Visser
083 557 7690
www.ecopilots.co.za
Eco Pilots is an educational nature conservation program for children of various age groups. The program focuses on technology and natural sciences and is presented in a practical manner.
---
Educ8 SA (2021)
Haelene Van Der Walt
084 685 2138
www.educ8sa.net
Educ8 SA'S Online Learning Programs are the ideal choice for your home school curriculum – offering teaching excellence and a broad curriculum at an affordable price.
---
Educational Box Company (2021)

Nicolene Steyn
071 671 8718
www.woelwater.com
Monthly educational subscription boxes for toddlers and preschoolers! Everything you need for a month's educational fun in one box delivered to your door. / Maandelikse opvoedkundige inskrywingsbokse vir kleuters en voorskoolse kinders! Alles wat jy nodig het vir ń maand se opvoedkundige pret in een boks, afgelewer voor jou deur.
---
Evolve Online School (2021)

Germari Eksteen
082 301 2081/ 010 005 5551
www.evolveonline.co.za
The time has come for education to evolve. Evolve is designed to take each child on a journey of personal mastery, using trend setting curriculum mapping systems developed by MIT, where they progress at their own deliberate or accelerated pace. Our mission at Evolve Online School is to provide your child with an education like no other. We are committed to guiding your child through an educational adventure of self-discovery and subject mastery. Our goal is to help them quickly excel in areas of interest and strength, and progress steadi-ly in areas where they need more time and focused attention to succeed. Grade R-9 starting in January 2021 and Grade 10-12 will be phased in from 2022.
---
Federasie van Afrikaanse Kultuurvereniginge (FAK) (2021)

Lieandri Ackermann
081 770 5016
www.fak.org.za
Die Federasie van Afrikaanse Kultuurvereniginge (FAK) is 'n trotse Afrikaanse kultuurorganisasie wat verbind is tot die uitbreiding en behoud van Afrikanergeskiedenis, -erfenis, -kultuur en die Afrikaanse taal. Die FAK bied deurlopend 'n reeks projekte, wat van skolekompetisies tot die bewaring monumente strek, aan. So poog die FAK om met die een hand ons jeug aan hul ryk tradisie bloot te stel, maar ook ons erfenis te bewaar vir die geslagte wat nog kom. Die Voortrekkermonument (VTM) is veel meer as net 'n historiese plek. Dié monument is 'n baken van hoop vir Afrikaners, waar ons geskiedenis behoue bly, uitgebou word en op 'n toeganklike manier aangebied word. .
---
Future Managers (2021) 
Clint Zanninello
071 865 6099
www.futuremanagers.com
Publisher of School Textbooks , X Factor Study Guides and AET Learning Content.
---
IIE Vega School (2021)

Yolandi Hands
072 435 1541
www.vegaschool.com
Don't Settle for a path that isn't your own. Study at IIE-Vega for world-class IIE qualifications in brand management, brand communication and design. Vega is an educational brand of The Independent Institute of Education (The IIE). The IIE is South Africa's leading and largest private higher education institution and is internationally accredited by the British Accreditation Council (BAC).
---
iKnowThat Educational Support (2021)

Sharé Reinecke
060 545 5994
www.iknowthatonline.co.za
iKnowThat Educational Support provides educational support to schools, alternative centers, educators and parents through colourful learner friendly CAPS (expanded) curriculum material for grade R to 6 and formal assessments as box curriculum or for eclectic use. (Afrikaans & English). The focus of iKnowThat learning material is understanding the building blocks of concepts and critical thinking.
---
IMM Graduate School (2021)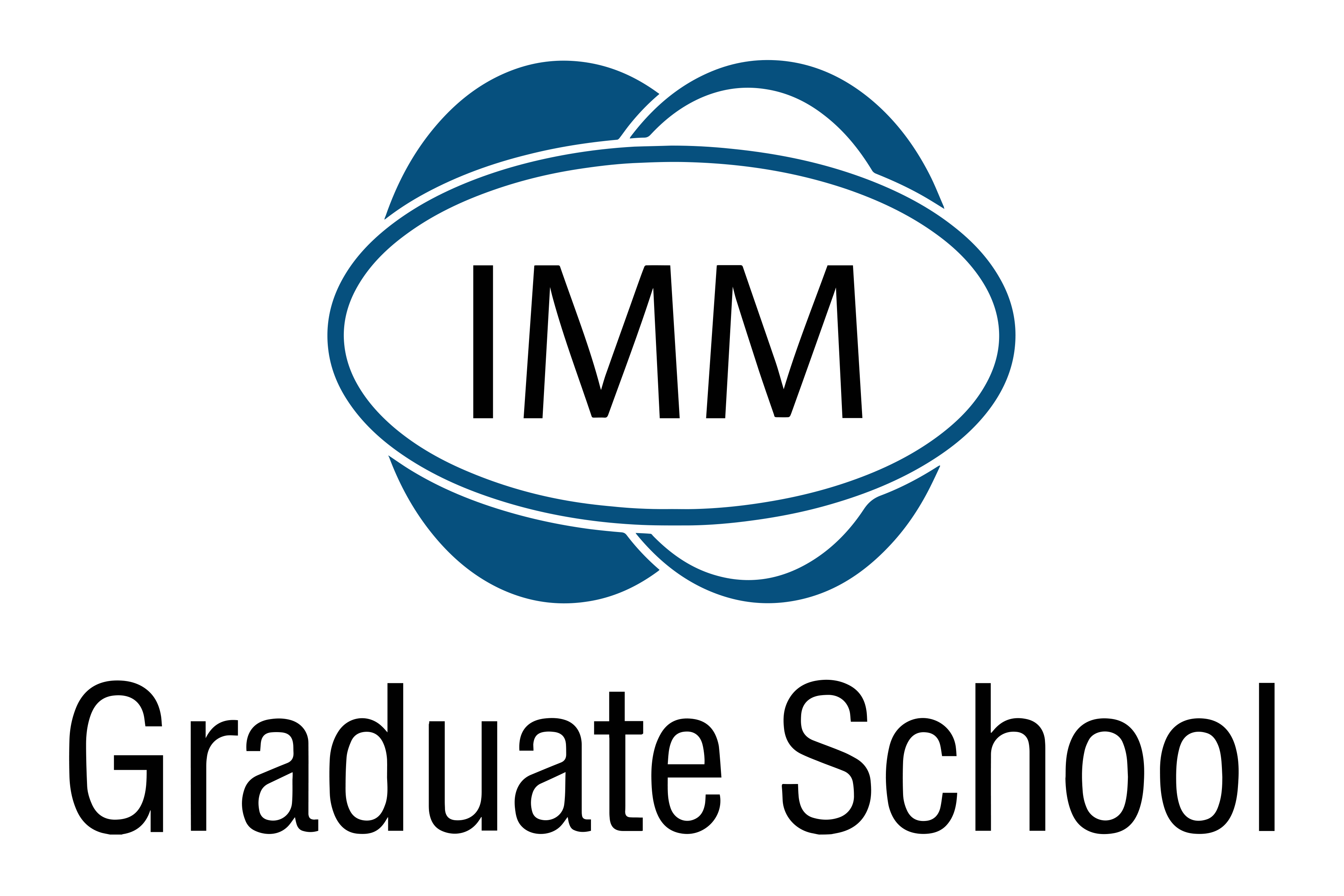 Maxine Fourie
011 628 8011
www.imm.ac.za
---
Imperial International College (2021)

Savanna Drower-Copley
078 369 8288
www.iic-online.com
Imperial International College offers Online Education for High School, in particular International GCSE and AS-Levels (Gr10 – 12). I.I.C. is not a registered Cambridge Centre, rather we align with the Cambridge Curriculum and offer support for independent students wishing to write these prestigious school-leaving qualifications. Our MyCollege Online Platform, includes video lectures, lesson plans, assessments, memoranda etc., as well as Tutor Support via telephone, e-mail and Skype/Zoom.
---
Isa Carstens Academy (2021)

Lezelle Smit
079 951 5968
www.isacarstens.co.za
We offer the following courses:
-Advance Diploma in Dermal Aesthetics
-Diploma in Somatology
-Higher Certificate in Front Office Adminastration.
---
Ivy Academy Online (2021) 
Samara Cloete
072 882 2479
www.ivyonline.education
We are an online school that offers both CAPS and Cambridge. We are accredited by SACAI and Cambridge. We would like to sell our services to homeschoolers and tuition centres.
---
Jade Education (Singapore Maths) (2021)

Lord Kgope
072 338 8843
www.singaporemaths.co.za
Official distributors of Singapore Maths, English, Science books and teaching resources. We also distribute the Singapore Cambridge Maths and Science books.
---
Knowledge Thirst Media CC (2021)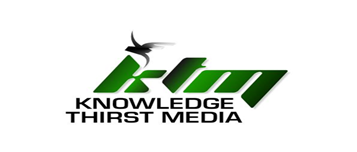 Siraj Ghoor
084 770 5522
www.knowledgethirstmedia.co.za
Books supplier – Math, Science and English.
---
Learning Curve (2021)
Gerda Bessinger
083 463 4112
www.learningcurve.co.za
Learning Curve is Adobe's only Platinum partner in Sub-Saharan Africa, for the past 20 years. Learning Curve wishes to showcase to all schools in South Africa and Africa, the value that Adobe products can add in the classroom, at the home of the teacher and learner and on any device. Covid-19 has had an enormous impact on education at every level all over the world but more significantly in Africa. Never has online teaching and learning and digital literacy been such significant drivers in education. The concept of the same teacher – different tools now drives lessons and engagements with students. Teachers are required to create better online learning environments with more positive learner outcomes. Adobe Software can help achieve some of these goals. Adobe has a product set to suit all levels without requiring technical skills – Adobe Spark, Adobe Creative Cloud and Adobe Sign.
---
Lectio Publishers (2021) 
Asheena Patel
073 660 0967
www.lectio.co.za
Publishers of CAPS aligned textbooks, wall charts, readers, big books, literature, workbooks and teacher guides. Material available in both official languages.
---
Lekker-Speel (2021)

Esme Groenewald
082 872 4878
www.lekker-speel.co.za
Afrikaanse bordspeletjies.
---
Love2Learn (2021)

Marc Ries
011 465 6049
www.love2learn.co.za
Our paramount goal is to bring life to learning as we equip families and educators to raise children of good character, who are fully empowered with 21st CENTURY SKILLS – critical thinkers and problem solvers – able to take their place in the world of today – and of tomorrow. Maturing into Godly men and women of faith and love, who seek justice and love mercy; the hope-bearers committed and equipped to create a better world, a people set apart for God's purposes!
---
Macmillan Education (2021)

Kilayne Pelser
076 994 0985
www.macmillaneducation.co.za
Macmillan Education South Africa is a world-class educational content and service provider. As a trusted publishing brand in South Africa, we support learners, students, educators and institutions through a lifetime of learning by providing them with content in the most relevant, engaging and flexible formats.
---
Mindcraft Learning (2021)
Inke van Eeden
083 327 8299
www.mindcraftlearning.com
Online digital learning support for Natural and Social Science, grades 4 – 7. Interactive guided lessons, preparing your child for tests and exams. The eLearning modules are all CAPS aligned, with images that are bold and vibrant so that visual learners gain a better understanding of the content. Our system tracks the child's progress, and a progress report is sent out weekly. No more stress for busy parents. Learning design for attention and engagement, giving your child access to the right content, at the right time.
---
Mindscape Education (2021)

Brendon Lambert
071 307 9467
www.mindscapeeducation.co.za
Mindscape Education offers an A-Z solution to the home school community.
---
Mini Chess (2021)

Engela du Toit
083 290 6002
www.minichess.co.za
MiniChess Educational Program.
---
NB Uitgewers / Little Books (2021)

Jenny Nel
082 785 7987
www.nb.co.za / www.littlebooks.co.za
Learning and Teaching Support Materials.
---
New Star Africa (2021)
Adrian Giles
082 770 2613
New Star Africa, has published a, completely different, very special, one of a kind, map of South Africa. The map is called "EXPLORE YOUR COUNTRY" and unlike conventional maps, this map teaches Grade 4, 5, 6 and 7 and higher grades learners, in a fun way, how to explore and understand all about a host of very relevant and important subjects relating to South Africa. Full of information, the map has been produced in such a way that captures the imagination and attention of these learners. It also comes with a map guide book that describes all the subjects shown on the map, in a very easy to understand way. The map also, at the same time, teaches the learners how to read a map. Social Science, Life Orientation, Natural Science and Geography are the prominent subjects covered on the map. The main advantage of this map, as opposed to a conventional map, is that it instantly enables children to see and understand the whole picture on a host of subjects relating to South Africa.
---
Nkazimulo Applied Sciences (2021)

Bathabile Mpofu
031 705 2123
www.nkazisciences.co.za
Portable science kits for primary school to high school.
---
Nukleus Onderwys (2021)

Jaco Nortjé / Jaco Le Roux / Celesté Sonnekus
016 931 1727
www.nukleus.co.za
Afrikaanse Tuisonderwys diens- en lesmateriaal verskaffer.
---
Open Window (2021)

Jason van der Merwe
082 704 2960
www.openwindow.co.za
Tersiêre Instelling.
---
Oxford University Press South Africa (2021)

Danielle Carls / Ndileka Stuurman
021 596 2300 / 079 606 2602
www.oxford.co.za
Leading publisher of textbooks, dictionaries, atlases, readers, study guides and other learning and teaching material in print and digital format.
---
Pestalozzi Trust (2021)

Karin van Oostrum
012 330 1337 / 082 826 2676
www.pestalozzi.org
Regsfonds vir Tuis-en Gemeenskapsonderwys: 'n Geregistreerde weldaadsorganisasie wat die regte en belange beskerm van sy lede, wat kinders in tuis- en kleinskoolonderwys opvoed. Vir die nodige inligting, ondersteuning en gemoedsrus.
---
Potchefstroom Academy (2021)

Maryke van Heerden
084 986 7569
www.potchacademy.co.za
Mrs Tina Schöltz, our Managing Director and winner of several national and international commercial and industry specific awards, established Potchefstroom Academy, a Higher Educational provider, in 1981. The Academy has since grown into one of the leading private tertiary institutions of its kind. In 2003 Tina Schöltz acquired SAAHST, a Further Educational provider. SAAHST provides expert training in Hairdressing, Cosmetology and Nail Technology which all form part of a highly competitive industry. SAAHST offers a variety of career focused short courses that are specifically targeted at updating, and extending your skills. Potchefstroom Academy is situated in Potchefstroom, a vibrant student town. The safe, student friendly environment ensures that our students remain engaged in learning while providing them with the opportunity of getting involved in sports and social events. Students get to meet interesting people and share experiences to last a lifetime. Very few private institutions can boast that they have been educating students since 1981. This sets Potchefstroom Academy apart from those who offer the same or similar courses. Potchefstroom Academy's management, experienced lecturing teams and support staff, possesses an intimate understanding of providing our students with a unique classroom experience, which is stimulating, interactive, and industry relevant. Our students can rest assure that at Potchefstroom Academy they will be prepared for the future and have the necessary skills to succeed as an employer or employee. Furthermore, Potchefstroom Academy has a keen interest in grooming our country's future entrepreneurs. We educate our students by providing them with the relevant insights and advice on how to successfully market their skills and services through entrepreneurial pursuits. Our campus is conveniently situated and within walking distance from all of the Academy's residence facilities, nearby shopping malls, sports and recreation facilities and restaurants. Safe parking is available at the residences and next to the campus. Our staff and students are committed in giving back to the community, in particular those less fortunate than ourselves. Therefore, this forms an important part of our yearly planning. Potchefstroom Academy is dedicated about what we do. We take pride in educating our students, ensuring they achieve the best of their ability. Our promise is to deliver quality education without prejudice to all of our students. We look forward to welcoming you onto our campus to share in al that we have to offer.
---
Praxis Online School (2021) 
Rio Jadhunundhan
083 485 0472
www.praxisschools.com
We are a private online school that offers education of the highest level. IEB registered.
---
Pro Regno (2021) 
Slabbert Le Cornu
082 770 2669
www.proregno.com
Verkope van meestal tweedehandse algemeen christelike, teologiese, afrikaanse en geskiedenis boeke.
---
PUC Onderwaterhokkie Klub (2021)

Nico Bos
083 236 8891
Laat jou asem wegslaan! Kom vind meer uit oor hoe mens hokkie onder water speel. Ons klub bied 'n opwindende geleentheid vir kinders van 10 tot 18 om oefening in te kry en op die koop toe pret te hê.
---
REvision (2021)

Daleen Janse van Rensburg
082 649 6847
www.compassacademy.co.za
REvision bied 'n eenstop ondersteuningsdiens aan studente. Van vol kwalifikasies wat deur middel van afstandsonderrig behaal kan word tot akademiese verryking wat studente in staat stel om akademies te floreer. Ondersteuningsdienste is beskikbaar vir ouderdomme 0 maande tot 120+ jaar.
---
S.A Homeschool Beat (2021)

Charlene Chauvet-Swart
083 770 2058
www.sahomeschoolbeat.co.za
S.A Homeschool Beat- S.A Tuisskool Ritme is 'n digitale tuisskool tydskrif. Alles is die S.A Homeschool Beat is geskryf deur tuisskolers, oor tuisskolers en is vir jou.
---
Shammah Books (2021) 
Mariana en Hermana Viljoen
083 345 5495
www.woordwaarheid.co.za
Daar is 'n groot behoefte aan biografieë in Afrikaans. Die reeks van 5 verskillende titels elk Tien Dogters/Seuns is veral vir Laerskolers geskik vir voorlees of selflees. Die Baanbrekers Reeks is vir Jongmense en Volwassenes. Daar is 28 titels beskikbaar. Dis die ware verhale van bekende Christene wêreldwyd.
---
Stadio (2021)

Cindy Cant / Mihlali Yawa
067 717 4857 / 067 717 0539
www.stadio.ac.za
We are a higher education institution that offers over 50 qualifications. We have 8 contact learning campuses and 3 distance learning centres.
---
Supernova – the mag for curious kids (2021) 
Benoit Knox
083 427 3281
www.supernovamagazine.co.za
Books and magazines for curious kids.
---
Syllabis Learning (2021)

Kristin
082 684 1630
www.homeschooling.syllabis.co.za
Curriculum provider for Gr0 – Gr12.
---
Think Digital College (2021)
Vicky Moraitis
082 441 3374 / 012 998 1472
www.thinkdigitalcollege.co.za
Online Grade R-12 School.
Offering:
CAPS curriculum in English and Afrikaans,
British International Curriculum,
GED American Curriculum.
Short Courses:
Coding and Robotics,
Mind Power.
---
Thuto Teach (2021)

Michelle van Blerk
083 459 9146
www.thutoteach.co.za
Thuto Teach provides tools, products and services to help train and educate both caregivers and children alike. Thuto Teach provides quality local Educational Products as well has hands on training and assistance setting up a positive learning enviroments that promotes learning and growth.
---
Transformation Publications (2021)
Ketula Melissakis
082 789 7881
www.transpub.co.za
The Metamorfose Afrikaans FAL series consists of six comprehensive workbooks for learners from Grade 7-12. Each workbook covers the necessary language rules, has many work assignments and addresses literature in the form of poetry and short stories. There is a memorandum containing year planning and assessment rubrics available for each grade too. The Metamorofse series has helped thousands of learners understand Afrikaans FAL better since its inception in 2003.
---
Trumpeter Publishers (2021)

Camilla Eatwell
074 967 2311
www.trumpeterpublishers.co.za
Quality learning materials with a systematic approach! Affordable, relevant, user-friendly and fun workbooks for learners in Grades RR – 7. Effective and popular supplementary materials suitable for all schools, homeschoolers and tutors. Free answers are available for certain workbooks, on request, via email.
---
Turn2Learn (2021)
Christo Lombard
082 922 7887
www.turn2learn.co.za
Opvoedkundige heelbrein leermiddels vir verskillende vakke. Gr 3 tot na graadse studies.
---
Tutors and Exams SA (2021)

Mandy Francis
078 803 4941
www.tutorsandexams.co.za
Exam Centre.
---
Tydlyn (2021)
Willem van Heerden
082 824 3190
Geskiedenis tydlyn in Afrikaans en Engels. Dis 'n geskiedenis tydlyn wat die verloop van die geskiedenis in 'n reguitlyn van die begin tot die hede voorstel en is beskikbaar in Afrikaans en Engels.
Pryse:
Papier @ R140
Gelamineerd @ R260
Spesiale aanbieding:
Betaal vir 3 papier en ontvang 4 tydlyne.
---
Vivlia Publishers and Booksellers (2021)

Lulama Mpambane
083 286 0918
www.vivlia.co.za
Vivlia Publishers and Booksellers is a black owned South African company specializing in Educational Toys, CAPS aligned books from grade 1 to grade 12, MST Resources, Literature and Graded Readers and Big Books.
---
Wingu Academy (2021)

Huzaifa Khan
087 550 5169
www.wingu-academy.com
South Africa's most advanced international curriculum provider for online education.
---
Xpand (2021)

Cias Ferreira
082 334 3463
www.xpand.eu/sa
We partner with individuals and organizations for professional development. For 34 years we have served leaders in all 7 continents.
---
Xperiland (2021)
Anna-Marie de Beer
082 921 9094
www.xperiland.co.za
Wetenskap kurrikulum verskaffer. Verrykende wetenskap. Verskaffer van wetenskap apparaat. / Science curriculum provider. Enrichment science. Science apparatus supplier.