Abagility Maths Club (2019)
Tracy Hauptfleisch

031 765 3527 / 082 854 2012
tracy@abagilitymathsclub.co.za
www.abagilitymathsclub.co.za
Abagility is a comprehensive and fun programme which focuses on the Japanese abacus maths technique and includes school type maths such as problem solving, time, money, fractions, measurement etc. and brain teasers, sudoku and other puzzles which promote logical and critical thinking. Abagility enhances and improves left and right brain development, concentration and focus, problem solving skills, listening and comprehension skills. It provides your child with a visual and practical method to do mental maths and improves confidence and self esteem. Programmes are designed for leaners from 3 to 12 years old with a maximum of 6 children per class. Lessons are from 45 mins to 1 hour long dependent on the age of the child. Abagility focuses on the learning of multiplication and division tables, provides effective and fun learning material and adds overall value to your child's education.
---
Accelerated Christian Education (2019)

Customer Experience Centre
087 820 4858
info@aeegroup.co.za
www.acehomeshool.co.za
The Accelerated Christian Education (A.C.E.) programme is one of the core product offerings of Accelerated Education Enterprises and has been used with great success since 1984 in over 250 private schools and 1500 home schools in South Africa. The programme is aligned with the South African school curriculum, focuses on a values based, individualised approach that nurtures your child's unique talents, by promoting character building, reasoning skills, accountability and goal setting.
---
Brainline Learning World (2019)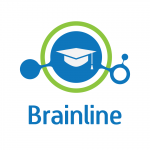 Coleen Cronje
012 543 5000 / 082 577 7942
coleen@brainline.com
www.brainline.com
Aanlyn Afstand onderrig graad R- 12.
---
British International Distance College (2019)

Didier Kapinga
011 706 7199
studentadvisor1@bidc.co.za
www.britishinternationalcollege.co.za
Distance education in the high school level. Cambridge Curriculum.
---
CambriLearn (2019)

Hugo Mendes
010 020 8570/1 / 074 172 3517
hugo@cambrilearn.com
www.cambrilearn.com
Virtual Cambridge International Curriculum school.
---
Clever Child (2019)
Egbert van der Westhuizen
083 400 7075
egbert@cleverchild.co.za
www.cleverstore.co.za
Educational resource materials and publishing.
---
Clonard Distance Education (2018)
031 764 6480
info@clonard.co.za
www.clonard.co.za
Homeschooling curriculum provider.
---
CUM Books (2018)
Chris Johnsen
016 440 7157
education@cumbooks.co.za
www.cumbooks.co.za
"Christian Home School Curriculum – Apologia – Masterbooks. Additional Christian Educational Resources. Christian Parenting Resources."
---
Educ8 SA (2019)
Haelene van der Walt
084 685 2138
educ8sa@gmail.com
www.educ8sa.net
Online Learning Programs Pre-GED , GED and Career Studies.
---
Education Platform (2019)
Andre Erasmus
083 441 5805 / 079 874 5659
andre@educationplatform.co.za
www.educationplatform.co.za
Drie-dimensionele wiskunde en wetenskap CD's vanaf graad RR tot Gr.12.
---
Educational Box Company (2019)
Nicolene Steyn
071 671 8718
info@educationalboxes.com
www.woelwater.com
Opvoedkundige Aktiwiteitsbokse vir kleuters.
---
EQ4kids Ethekwini (2019)

Bestsie Labuscagne
084 452 4125
betsie@eq4kids.co.za
www.eq4kids.co.za
Emosionele intelligensie ontwikkelings program vir kinders ouderdom 3 – 18 jaar.
---
Fantasi Boeke (2018)
Bertus Swanepoel
031 201 1533
bertus@toprecruitment.net
www.fantasi.co.za
Kinderboeke: Voorlees en selflees in harde en sagtebande vanaf 4+ tot ongeveer 12 jr met die grootste verskeidenheid vanaf Gr R – Gr 4. Meestal Afrikaans, maar ook Engelse Boeke. Oudioboek-CD's 4+ – 7jr in Afrikaans.
---
Footprints On Our Land (2019)
Wendy Young
082 901 8686
footprintsonourland@mweb.co.za
www.south-african-homeschool-curriculum.com
Footprints On Our Land offers homeschooling families 3 different programs for ages 4 – 16 years. We use a Charlotte Mason styled living books curriculum to help you teach.
---
Iconic (2019)

Connie Skelton
021 782 9573 / 082 775 7379
iconicmaths@gmail.com
www.iconicmaths.co.za
The ICONIC Mental Maths books range from Grade R to Grade 9 and cover the entire Maths curriculum. They are available in English and Afrikaans. The fully-integrated ICONIC Comprehension books have 160 exercises that cover the entire curriculum and are available from Level R to 7. They are available in Afrikaans as ICONIC Leesbegrip. The ICONIC ABC for Life Anti-Bullying Course has activities and exercises that promotes kindness and values. ICONIC also markets a full range of LaserCut Wizard Maths, Fractions, Spelling Kits and Spel Bokse. You are invited to make an ICONIC difference in education now!
---
Impaq Education (2019)
Marike Becker
082 510 5519
marike.becker@impaq.co.za
www.impaq.co.za
Impaq provides a comprehensive set of educational products based on a CAPS aligend curriculum for Grades R- 12 in English and Afrikaans. Our curriculum and related solutions are designed to enable individualised learning and are used to educate learners at home.
---
Imperial International College (2019)

Shane Drower-Copley
083 694 1368 / 011 465 6049
shane@iic-online.com
www.iic-online.com
Imperial International College (IIC) is an online learning institution that offers comprehensive support to students wishing to write their International GCSE and AS-Level qualifications, which are recognized by tertiary institutions worldwide. We are not a registered Cambridge center however our courses are all aligned to their syllabi and fully prepare students for their final International GCSE and AS-Level examinations.
---
Inscape Education Group (2018)

Rene Busacker
012 346 2189
rene.busacker@inscape.co.za
www.inscape.ac
Design – Higher Education Institute.
---
Jade Education (2019)

Lorde Kgope
011 264 2425 / 072 338 8843
lord@singaporemaths.co.za
www.singaporemaths.co.za
Official distributors of Singapore Maths, English and Science books in South Africa. We also distribute teaching resources.
---
Juta and Company (2018)
Shakeera Salie
021 659 2508
ssalie@juta.co.za
www.juta.co.za
Books.
---
Knowledge Thirst Media CC (2019)
Karabo Pholla
011 702 3332 / 083 979 8273
info@knowledgethirstmedia.co.za
www.knowledgethirstmedia.co.za
Books supplier – Math, Science and English.
---
Leaping Minds (2019)

Tessa Lewis
083 406 5832/ 083 406 5315
leapingminds@gmail.com
Alternative Schooling from Grade 1- 6 CAPS/IEB 4 Day School week Class Based Tuition.
---
Love2Learn (2018)
Marc Ries
011 465 6049
info@love2learn.co.za
www.love2learn.co.za
Love2Learn offers a comprehensive, modular curriculum, designed to produce excellent academic results, both within the context of homeschooling as well as small-class, school environments. Packed with beautiful, full-colour, living books; and enriched with exciting hands-on activities, as well as internet and video links. Catering uniquely for Visual, Auditory and Kinesthetic learning styles, we aim to "bring life to learning" and instill in children, a lifelong love for learning!
---
Macmillan Education (2019) 
Sonya Charles
011 731 3417 / 082 412 5373
Sonya.Charles@macmillaneducation.co.za
www.macmillan.co.za
Macmillan Education South Africa is a world class educational content and service provider. As a trusted publishing brand in South Africa, we support learners, teachers and institutions through a lifetime of learning by providing them with content in the most relevant, engaging and flexible formats.
---
NB Publishers a Division of Media 24 Boeke (PTY) LTD (2019)
Ian Mac Farlane
031 201 1533 / 082 933 3354
ian@toprecnutment.net
www.nb.co.za
Exhibiting learner teacher support material.
---
Nukleus Onderwys (2018)
Lezanne Conradie
016 931 1727
ontvangs@nukleus.co.za
www.nukleus.co.za
Nukleus onderwys bied 'n afstandsonderrig program van Graad R tot 12. Einde Graad 12 verwerf suksesvolle leerders die Nasionale senior sertifikaat wat hulle toelating gee tot verdere studies.
---
NumberSense Mathematics Programme (2018)
Melanie Gow
021 706 3777
melanie@brombacher.co.za
www.NumberSense.co.za
NumberSense Workbooks and NumberSense Companion Kit and Resources.
---
Oline GED (2018)
Shirley Erwee
084 506 6474
onlinegedinfo@gmail.com
www.onlineged.co.za
The GED® credential is a grade 12 solution. Online GED offers an online study programme to help students prepare for the GED® tests. Self-paced, customised, affordable and flexible classes.
---
Pestalozzi Trust (2019)
Karin van Oostrum
012 330 1337 / 082 826 2676
karin@pestalozzi.org
www.pestalozzi.org
Regsfonds vir Tuis-en Gemeenskapsonderwys: 'n Geregistreerde weldaadsorganisasie wat die regte en belange beskerm van sy lede, wat kinders in tuis- en kleinskoolonderwys opvoed. Vir die nodige inligting, ondersteuning en gemoedsrus.
---
The Book Connection (2019)

Lindie Bull
084 500 2256
lindie@thebookconnection.co.za
www.thebookconnection.co.za
Distributors of Institute for Excellence in Writing, All about Reading, All About Spelling, Classical Academic Press, Life of Fred and books.
---
ThinkDigital College (2019) 

Vicky Moraitis
082 441 3374 / 012 998 1472
vicky@thinkdigitalcollege.co.za
www.thinkdigitalcollege.co.za
Online curriculum providers for CAPS or Cambridge from Grade R/ Stage-R -Grade 12/AS Levels. CAPS also available in Afrikaans.
---
Upstream Education (2019)  
Ilse Dippenaar
071 350 6223
ilse@upstreameducation.com
www.slimvisweb.co.za
UP. Ed is a digital program that teaches Afrikaans FAL to learners from grade 4 – 12. Created by exceptional experienced teachers. UP. Ed. uses cutting edge tech to assets a leaner ability then leads learning from where the learner finds himself/ herself.
---
VEGA School (2018) 

Amy Crabtree
0315691415
ascrabtree@vegaschool.com
www.vegaschool.com
Private Higher Education Provider.
---
Young Engineers (2018)
Aroon Patel
083 272 4158
infodbn@youngengineers.co.za
www.youngengineers.co.za
Young Engineers education programs rationally adopt an edutainment (the combination of education and entertainment) approach. We have developed a variety of different programs that can be used to teach the most important subjects. Children joining our educational community can happily learn the likes of arithmetic, physics, and mechanical and software engineering.